Facial plastic surgery is a great way to correct asymmetry, imperfection, disproportion and similar aesthetic concerns in the face. The most popular of which is rhinoplasty, or nasal surgery. Commonly known as a nose job among both patients and practitioners, a rhinoplasty is especially popular among younger patients who have struggled with their appearance for years. Some may even experience bullying, ridicule, or self-image issues due to their nose. 
Rhinoplasty can be an excellent way to help alter the overall shape, size and structure of the nose, as well as correcting small imperfections, like flaring nostrils or bumps in the bridge. Like most plastic surgery, a nose job is a financial investment and will require time off from work or school to properly recovery. For younger patients, however, this often deters them and may even lead them to look into cheaper solutions outside of Australia.
For this reason, rhinoplasty in the Philippines is becoming increasingly popular as an alternative for patients looking to cut costs or potentially speed up the healing process. Unfortunately, this is extremely dangerous, as many uninformed patients have encountered less than honest doctors and botched nasal surgery as a result. 
The Risks of Rhinoplasty in Philippines 
In Australia, all medical procedures are governed by the Department of Health's Therapeutic Goods Administration. They dictate the requirements of your surgeons, medical facilities and more. These requirements help ensure that all the tools, procedures and techniques are up to Australian standards, as well as the formal education and training of your surgeon. However, in other countries, such as the Philippines, rhinoplasty and other procedures may not be held to the same level of standards. Additionally, there is the risk of doctors who give false information, which can be hard to verify in an unknown country.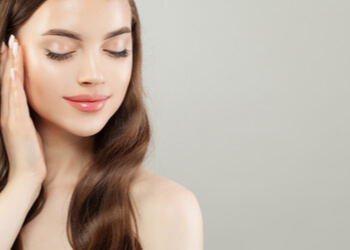 The risk of disease and infection increases when the surgical area is not sterile, or the surgeon performing the procedure is inexperienced.
Procedures like rhinoplasty in the Philippines could lead to hematoma or contour abnormalities if an improper technique or poor equipment is used. Unlike local facilities in Australia, overseas plastic surgery procedures cannot be vetted in person beforehand, meaning you could be unknowingly walking into a dangerous situation, even if it seems legitimate. 
Plus, travelling long distances after a delicate procedure such as nasal surgery could increase your risk for complications like blood clots or pulmonary embolisms. Worst yet, once back in Australia, patients are too far from the primary surgeon to discuss any complications or revisions. 
Choosing a Rhinoplasty Surgeon
The best way to reduce your risk of encountering any issues during rhinoplasty is to find a reliable, trustworthy and experienced surgeon, ideally in Sydney or a nearby area in NSW. A local surgeon means you can stop in to visit the facility ahead of time, schedule a consultation to learn more about the procedure and potentially discuss any concerns with the head surgeon or medical team! At Refine Clinic in Bondi Junction, for example, we offer a free initial consultation with an expert that works closely with our surgical team.
If you are considering travelling to the Philippines for rhinoplasty, the consultation and one-on-one assessment is an important aspect to consider. Surgeons overseas might offer consultations over the phone or even using video call, but you might not get the same level of detail and personal attention as you would in person. Additionally, juggling language barriers and time zone differences can make communicating with your surgeon or office team stressful.
Costs Associated With Overseas Cosmetic Surgery
In most cases, patients travel to places like the Philippines, Malaysia or Indonesia to cut costs on potentially expensive plastic surgery procedures like rhinoplasty. Many foreign surgeons and medical cosmetic surgery facilities advertise lower costs associated with nose jobs than in Australia, which means patients can potentially save money. Unfortunately, however, this doesn't allocate for different types of costs, fees and expenses that are associated with travelling overseas for rhinoplasty in Philippines. 
Of course, to travel from Australia to the Philippines for cosmetic surgery, you'll need to purchase airfare. But you'll also need to find transportation to and from the airport, as well from your hotel or accommodations to the facility. Speaking of accommodations, it's important to be comfortable while recovering from facial surgery, so it's recommended to splurge a bit to ensure you get everything you need. Finally, you'll need to eat – so budgeting for food and other necessities, like beverages and toiletries, is important, as well. 
Another important cost to consider is any potential follow-ups or revisions you may potentially want in the future. With swelling and fluid build-up, many patients won't see the full results of their rhinoplasty in Philippines. If you are unhappy with your results or experience complications during recovery, it could mean additional costs to travel back to see your original surgeon, or to schedule a consultation or appointment with a new one. 
Trust In Experts Here At Home
At Refine Cosmetic Clinic, we serve our neighbours in the Eastern Suburbs of Sydney and the surrounding cities near Bondi Junction in NSW. We even offer a free initial consultation to patients who have undergone a rhinoplasty in Philippines and need a revision or a second opinion! Call us today at (02) 8880 5116 to schedule an appointment with our very experienced Consultant, or learn more about our ENT and Facial Plastic Surgeon, Dr Alan Evans!