Are you considering facial plastic surgery? You are not alone! Many Australians undergo a plastic surgery procedure like rhinoplasty to correct a structural imperfection or disproportionate feature in their face. Patients often opt to undergo a nose job to address aesthetic issues they may have experienced since childhood. Since the nose is the focal part of the face, it can be especially distressing if it is protruding, crooked or lopsided. 
A nose job, when performed by an experienced and licensed surgery professional, is an effective procedure that can help to reshape or resize the nose. Rhinoplasty can also help to fix imperfections within the nose, such as bumps in the bridge, flared nostrils and more. Many patients are, understandably, worried about any pain or discomfort that may be associated with the procedure. Thankfully, in many cases, nasal surgery is performed safely under anaesthesia and patients experience little to no pain during the procedure. Patients are likely to be sore or uncomfortable after surgery, but any significant pain can be treated with painkillers, prescribed by your surgeon. 
One of the first questions patients ask is "does rhinoplasty hurt?". Talking to an experienced consultant or surgeon can help you understand what can be expected before, during and after your plastic surgery procedure. At Refine Clinic, we offer an initial free consultation with our very experienced Consultant at our facility in Sydney to help patients learn more about the procedure before deciding.
How to Choose a Rhinoplasty Surgeon 
Finding the right surgeon to perform your rhinoplasty can have a big impact on your recovery and your results! Look for someone with plenty of experience, extensive schooling and education and a bedside manner and demeanour that you feel comfortable with. Feel free to ask for before and after pictures or results of similar procedures on past patients. This can help you determine their success rate and help you ensure their aesthetic approach matches your goals. 
If you are wondering "does rhinoplasty hurt?", feel free to discuss this concern with your surgeon! They can help you understand how the anaesthesia works and what options you'll have before and after surgery to help minimize any discomfort or pain. Some surgeons recommend taking arnica beforehand to help quell any swelling or soreness. A consultation is an excellent place to discuss any questions or concerns you may have about a potential nose job. Many facilities may charge hundreds of dollars for a consultation, so be sure to find a reliable facility that offers affordable solutions that fit your budget.
At Refine Clinic, our initial consultation with our very experienced Consultant is complimentary, so feel free to call us and schedule your introductory appointment today! 
In Sydney, Dr Alan Evans performs rhinoplasty surgery on patients at our facility in Bondi Junction! As an experienced Ear, Nose & Throat Surgeon and Facial Plastic Surgeon, Dr Evans has performed hundreds of nasal surgeries, both aesthetic and functional, to help patients achieve relief and experience an improved sense of self. Dr Evans has over 25 years of experience and still works closely with every patient to help deliver a personalised treatment that is carefully catered around their unique body structure and aesthetic goals.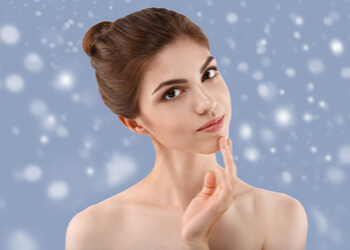 What to Expect During Surgery
Before undergoing a nose job or any type of surgery, patients should first sit down with an experienced consultant or plastic surgery professional to discuss if rhinoplasty is right for them. Ideal candidates include men and women in good general health who have realistic expectations about the procedure. It's important to remember that rhinoplasty does constitute a major operation, so if pain or recovery time is a factor, be sure to bring it up during your consult. You'll have the opportunity to address your aesthetic concerns with your nose, nasal bridge or nostrils and discuss with your surgeon what the best approach is for your unique nose job. 
Rhinoplasty is typically performed in one of two ways: using an open or closed technique. Ultimately, this will depend on the amount of correction desired and the technical skill of your surgeon. An open rhinoplasty allows for a more precise approach but requires external incisions that may result in visible scarring. A closed rhinoplasty, on the other hand, can be performed through the nostrils, which means all the incisions will be internal and there will be no risk of visible scarring. Talk to your surgeon about the technique they are most comfortable with and what their success rate is with open vs closed nose jobs. 
Reduce Risk of Pain and Discomfort With an Experienced Surgeon
While it's not possible to guarantee a completely pain-free procedure, most patients can experience a rhinoplasty without any serious trauma or discomfort. In many cases, we find that patients don't need painkillers past the first day! Finding a dedicated and highly-skilled ENT & Facial Plastic Surgeon can help you feel more comfortable and help reduce your risk of complications and poor results. 
Dr Alan Evans performs rhinoplasty procedures and similar facial plastic surgery procedures at Refine Cosmetic Clinic in Sydney. Call us today at (02) 8880 5116 to schedule a free rhinoplasty consultation at our office!